REAL SMILES.
REAL STORIES.
These are real Blacksmile® customer reviews and before and after teeth whitening photos submitted to us.
Blacksmile® is loved by thousands users. See for yourself how 99% see results after just one use.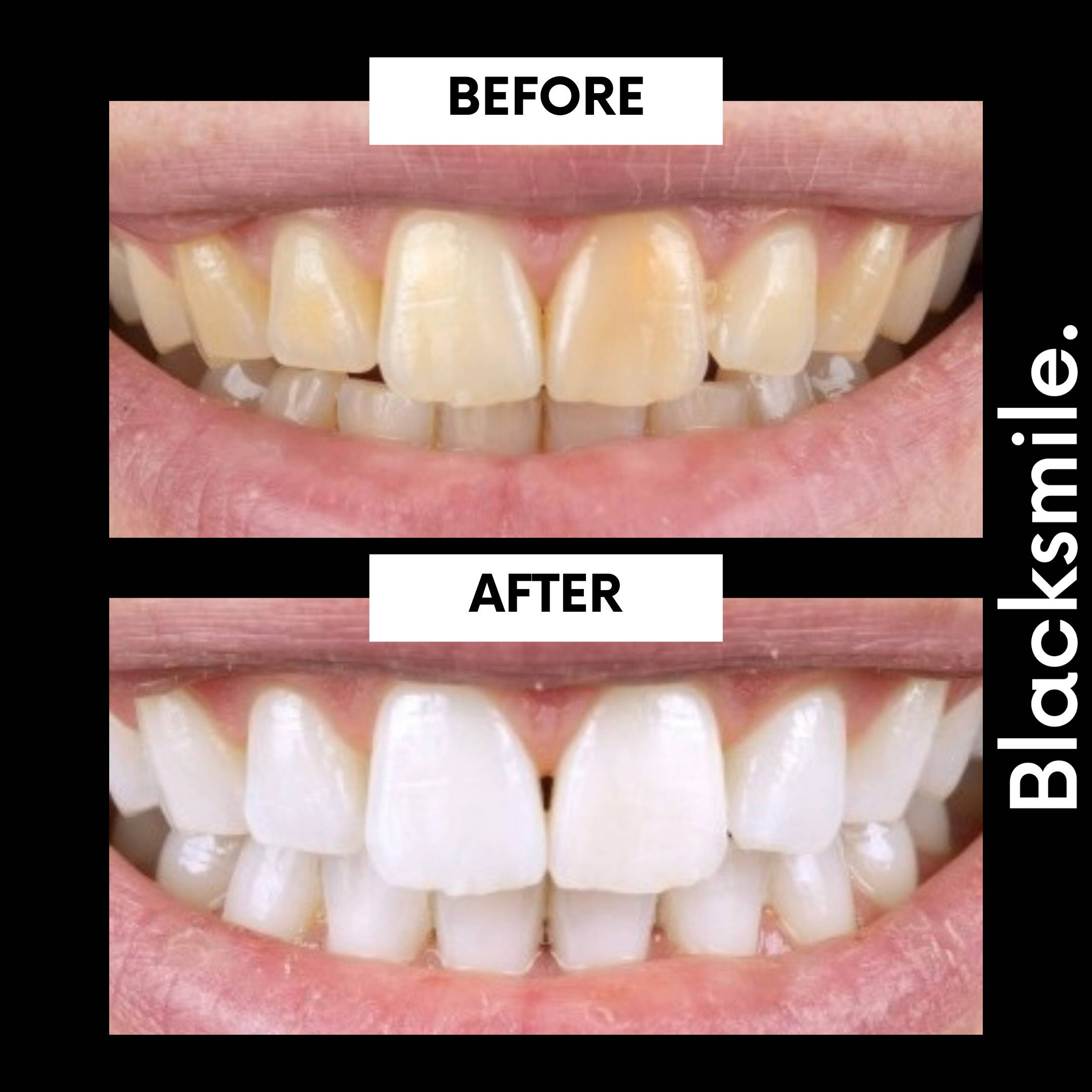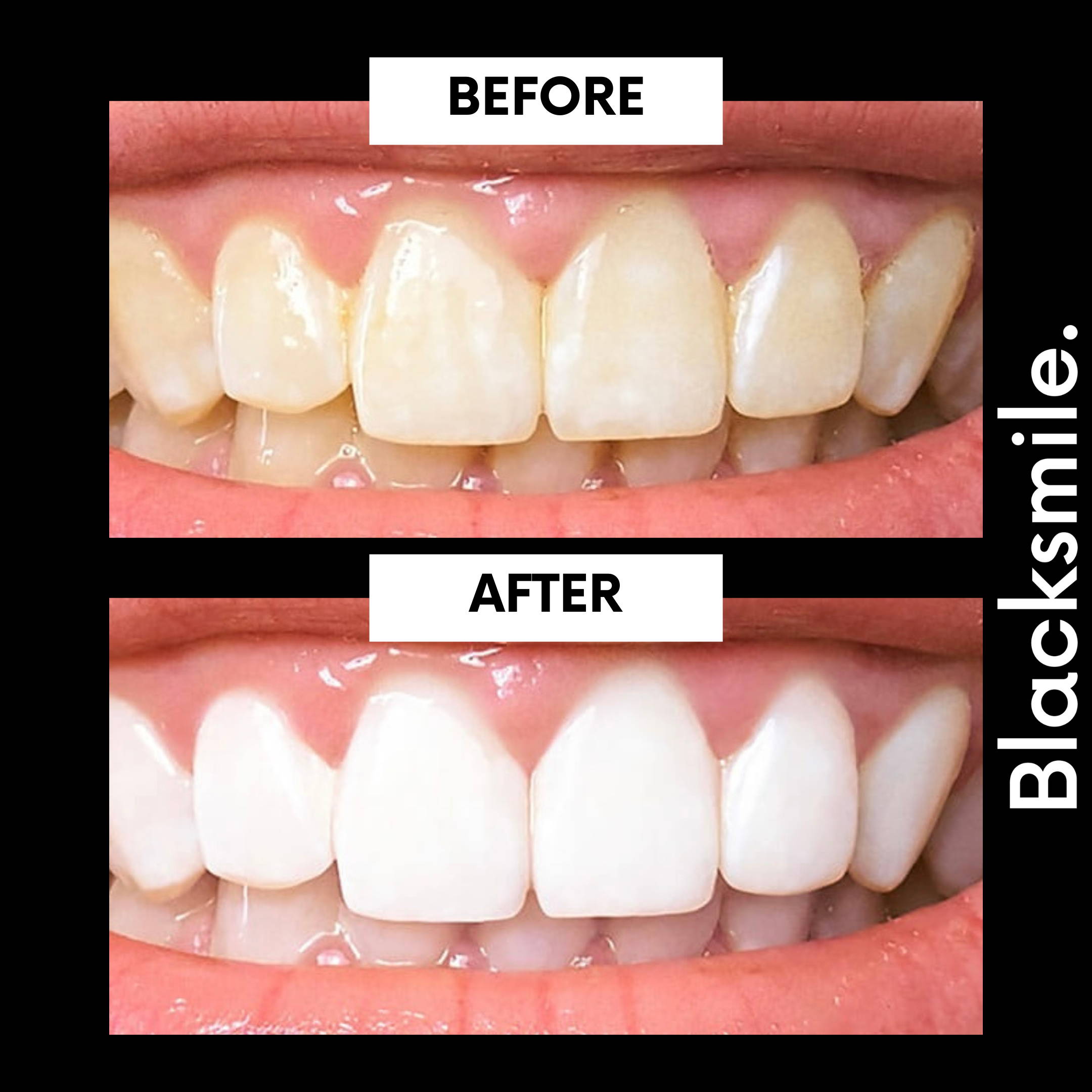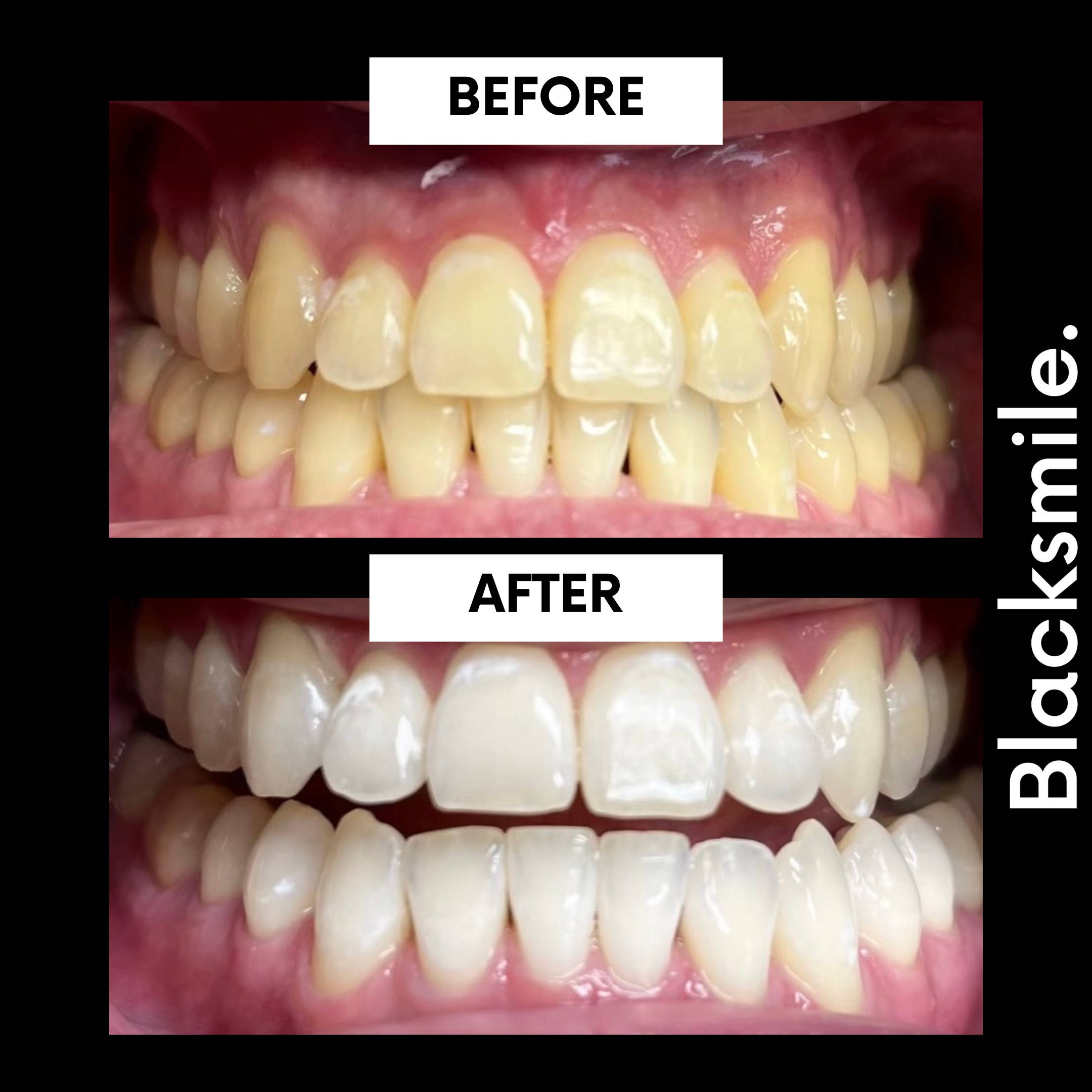 Do you have results and want to share them with us ?
Send us your review at contact@blacksmileteeth.com
It works.... I saw a huge difference in my teeth in 3 days and after 21 days I was definitely impressed.
These strips taste great, leave me with NO sensitivity, so easy to apply and I am able to give myself a treatment on my way to work!
I must say… I think I am addicted to Blacksmile products. I have the led kit, the toothpaste, the strips and the pen!!!
I love it so much! It is sooo easy to use.
I have been using these strips for a few weeks. I have started to see a difference and have had no issues with sensitivity at all.
I love Blacksmile! I'm still in the process of using it, but the results so far have taken away one of my biggest insecurities which was my smile.
Honestly the best whitening products I have ever used. I can see results after 1 day. I have sensitive teeth and these don't bother me at all.
I had my teeth whitening professionally with this product. It's better and cheaper and can keep doing it for a long time it is super easy to use.
Finally something that worked. Only used 1 time. I am not sure how much less yellow but I had brown stains and that was gone in 1 time.
Cleaned teeth well. Went from having light yellow teeth to full white in a week and a half. Would recommend.
100% Money-Back Guarantee
We're so confident in the effectiveness of our products that if you don't see results after 14 days, we'll refund your entire order.
All our products are guaranteed Satisfied or Refunded.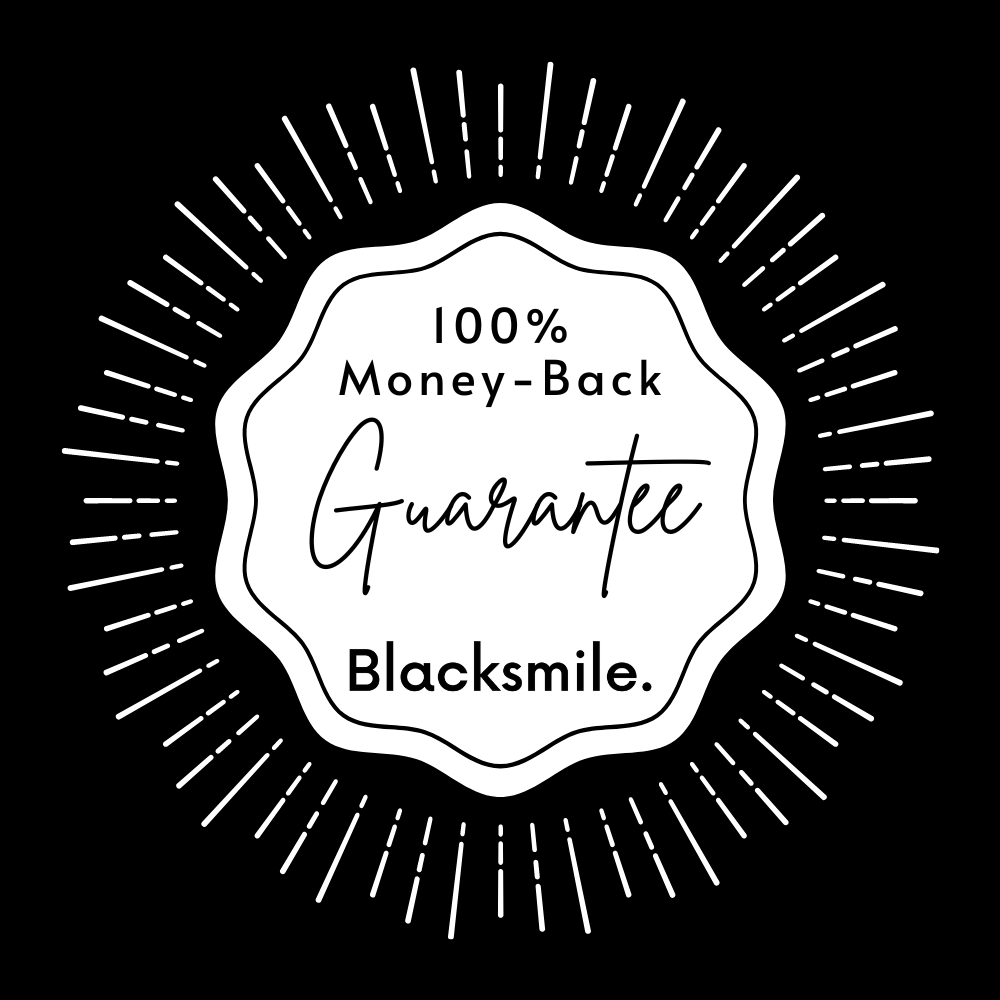 Share your routine with us